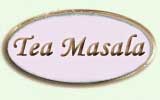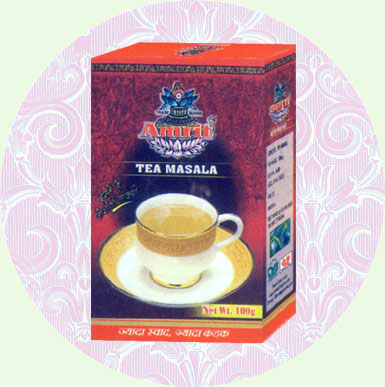 AMRIT TEA MASALA
Card Board Pack
Size : Base 7 x 3 cms, Height 11.5 cms
(Net Weight 100 gms)
Masala chai (Hindi [masālā chāy], "spiced tea") is a beverage made by brewing tea with a mixture of aromatic spices (Tea Masala). By itself, chai is merely the generic word for tea in much of the world, but for many English speakers, "chai" is always construed as "chai masala".
Now enjoy mankind's most preferred beverage Tea, with our Amrit Tea Masala and let it's unique formulation and aromatic flavor capture your senses. Not only does it enhance taste and aroma, it's antioxidant properties refresh your mood and senses. For an inciting drink, add a pinch of Amrit Tea Masala to your tea water and watch the spirits go high. This gives quick rejuvenation.
Ingredient : Black pepper, Dry ginger, Cassia, Clove, Nutmeg, Cassia leaf, Black cardamon, Clove leaf, Cardamon
We manufacture tea masala that adds the blend of taste to your tea. Our Amrit Tea Masala will definitely doubles the taste of your tea.



668/2, Khatrio Ki Bagichi, Pushkar Road
Ajmer 305001, Rajasthan, India
Phone : +91-145-2603535, 2600635 Fax : +91-145-2600635, 2428692
E-Mail : mmanish_ap@yahoo.co.in, info@natrajfoodproducts.com